Excelfore and HELLA will jointly demonstrate how bi-directional Over-the-Air (OTA) pipeline can resolve in-vehicle problems and enhance consumer experiences in the connected car
Fremont, Calif., Jan. 4, 2018 – Excelfore, an industry leading enabler of smart mobility networks, announces that it will be demonstrating its eSync system with lighting and electronics expert HELLA at the CES 2018 exhibition held in Las Vegas, Nevada, January 9-12, 2018.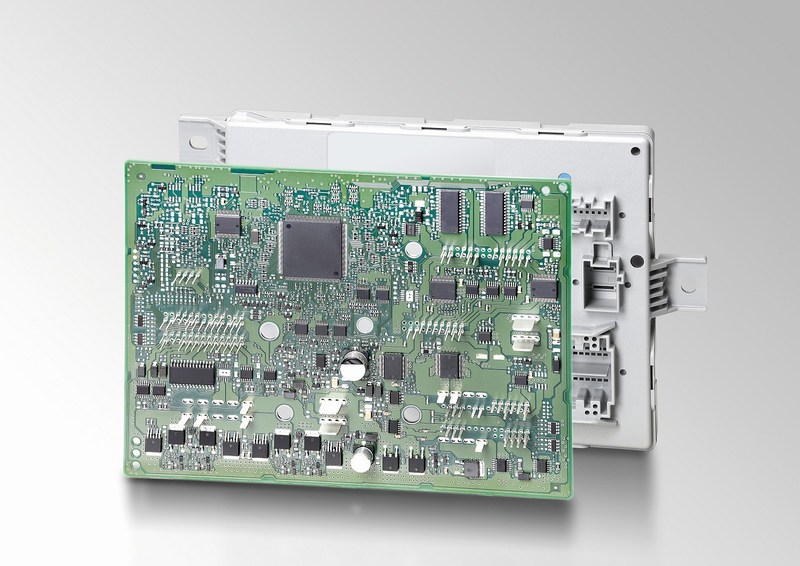 The demonstrations, taking place in the Excelfore suites in the Westgate Resort, will showcase in practice how the eSync over-the-air (OTA) platform will help carmakers take full advantage of innovative automotive technologies. A representative vehicle network with fully functional current-production HELLA body control and trailer modules will be used. Deep-reaching analytics will go far beyond reading pre-defined error codes. The eSync system can push diagnostic software from the cloud server to individual electronic control units (ECUs) in the vehicle. A variety of electrical, electronic and connectivity characteristics will be drawn and logged for tracking and analysis to predict potential technical issues. The same eSync system can then remotely deliver updated software over-the-air to address issues before they cause failures.
The eSync platform will also be used to propose and to install new premium features into HELLA's innovative lighting systems, allowing OEMs to access new business opportunities by creating options for consumers to customize features in their cars.
"Our new advanced lighting systems will open up entirely new possibilities in automotive lighting. This enables us to offer additional functions that make driving even safer and more comfortable," said Dr Michael Kleinkes, Head of Global Lighting Technology Development at HELLA. "Additionally, the collaboration with Excelfore enables us to add lighting features after start-of-production, optimizing the support for the driver in respect to safety and comfort."
"By providing a secure bi-directional pipeline to reach the electronic devices in the car, eSync creates new opportunities for innovative companies like HELLA and their OEM customers to improve the car-owners' experience, offering post-sale upgrades, and boosting the reliability of their vehicles even as they deploy new technologies," said Shrinath Acharya, chief executive officer of Excelfore. "The eSync OTA platform enables new automotive applications – we expect many interesting innovations from global leaders like HELLA as this level of connectivity proliferates across the automotive industry."
The eSync system and the eSync Alliance
The eSync system is a cloud platform for secure transactions with the electronic end devices in a vehicle. It can deliver and update software and firmware over-the-air, and can collect diagnostics and telematics data from end devices in the vehicle.
Modern connected cars may incorporate dozens, or even hundreds, of software-driven sensors and controllers. Automakers and fleet operators increasingly seek the ability to update software over-the-air, to avoid recall and service costs, to provide security patches, to improve vehicle performance and efficiency, and even to add new features or enhancements. However, to date, most solutions that are available to serve the automotive market are single-company proprietary offerings.
The eSync Alliance, a global initiative consisting of multiple automotive suppliers, specifically addresses this by creating a community of companies that cooperate to provide standardized and interoperable OTA and diagnostic-data solutions.
About HELLA
HELLA is a global, family-owned company, listed on the stock exchange, with around 38,000 employees at over 125 locations in some 35 countries. The HELLA Group develops and manufactures products for lighting technology and electronics for the automotive industry and also has one of the largest retail organizations for automotive parts, accessories, diagnostics, and services within Europe. With nearly 7,000 people working in research and development, HELLA is one of the most important innovation drivers on the market. Furthermore, with sales of 6.6 billion euros in the fiscal year of 2016/2017, the HELLA Group is one of the top 40 automotive parts suppliers in the world and one of the 100 largest German industrial companies. www.hella.com
About Excelfore
Excelfore, located in Silicon Valley, is an innovative provider of cloud platform and connectivity applications for intelligent transportation. It provides middleware solutions for smart mobility networks that enable OEMs and suppliers to build the next generation of smart, autonomous and learning vehicles, fleets and associated infrastructure. Excelfore products include the eAVB™ protocol stack for in-vehicle Ethernet time-sensitive networking, as well as the cloud-to-vehicle eSync™ system for OTA updates, diagnostics and telematics. https://excelfore.com/
Press Contacts:
For Excelfore:
Mark Singer, Excelfore Corp.
Phone: +1 510 868.2500 x410 / E-mail: pr@excelfore.com
Anja-Marie Hostenrath, Embedded-PR
Phone: +49 (0)1711 95-9330 / E-mail: ah@embedded-pr.de
For HELLA:
Dr. Markus Richter, Executive Vice President, Corporate Communication & IR
Phone: +49 (0)2941 38-7545 / E-mail: Markus.Richter@hella.com
eSync is a trademark, and Excelfore is a registered trademark, of Excelfore Corporation.