Unlock the Power of Full-vehicle OTA with eSync from Excelfore
Proven
Scalable
Future-ready
Full-vehicle OTA - deployed in millions of vehicles
Over-the-Air Updates for the Next Generation of Software Defined Vehicles
Experience the future of the connected SDV starting with full vehicle OTA from Excelfore. The standardized and structured eSync pipeline securely scales to reach all the ECUs and smart sensors in the car, with the flexibility to cover any in-vehicle network topology or system architecture.

Additional microservices unlock seamless extensions into Features-on-Demand and deep data aggregation.
Maximize Your Product's Potential
Best-in-Class Security
The eSync OTA data pipeline incorporates an industry best practices "zero trust" model to ensure secure delivery and verification of software updates and parameter files. Links are mutually authenticated both to the cloud and within the vehicle, providing a layered defense. Contents are encrypted both in transit and at rest. And payloads are verified to the root of trust before and after installation, to bit-level accuracy, to ensure that no contents are ever corrupted.
Flexibility and Scalability
The eSync OTA pipeline uses distributed agents to perform the bulk of the update tasks for any particular edge device. Unique device requirements are encapsulated into the agent for that device. Additional devices are added by providing additional agents. eSync is proven to update all popular automotive Operating Systems, and is deployed for vehicles where it updates only one device, or more than 65 different edge devices.
Future-proofing & Innovation
Fix shortcomings, comply with changing regulations, enhance functionality and efficiency, and add new features. Use your connectivity to ensure that the vehicle, and the devices in the vehicle, can adapt to evolving market demands throughout the product life cycle. eSync OTA future-proofs your product, preparing it for new features, technical capabilities, and requirements.
Time and Cost Savings
OTA from Excelfore saves time and cost in development and throughout the vehicle life cycle. Development is quicker due to the standard structured approach of the eSync pipeline, with OEM integration projects completed in as little as 4 months. In the field, full vehicle OTA reduces manual updates and recalls, saving channel costs and customer time.
Sharpen Your Competitive Edge
Full Vehicle OTA
eSync OTA from Excelfore is a proven solution for updating all the programmable devices in the vehicle. Updating a high-performance computing platform running the latest autonomous driving stack, an airbag controller running classic AUTOSAR, or a small seat positioning and heating controller with an open-source RTOS environment, eSync gives you a consistent approach to updating the whole vehicle.
Fault Tolerance
The eSync pipeline is highly tolerant to interruptions and transmission errors. Interrupted streams do not need to re-start, but can continue from the latest checkpoint. When installations fail, retries and rollbacks happen automatically, including the rollback of interdependent devices to ensure concurrent generations of software.
Advanced Security
eSync provides best-in-class cybersecurity, with mutual authentication, layered defenses, and payload encryption at rest and in transit. Data integrity checking ensures bit-level verification of every payload to the root-of-trust both before and after installation into the ECU.
Adaptive Delta Compression
Excelfore's patented Adaptive Delta Compression technology reduces payload size by as much as 95%, reducing operating costs while providing the tools to prevent excessive vehicle downtimes due to in-vehicle processing.
Bi-Directional Pipeline
eSync is a bi-directional data pipeline. It not only pushes updates to the vehicle for installation, but also pulls data from the vehicle, providing up-to-dates to OEM vehicle databases and providing the foundation for advanced eDatX data aggregation.
Scalability
eSync has been deployed in production programs to update one device, or more than 65 devices. It scales to update as many devices as you want to update.
Flexible In-Vehicle Deployment
eSync uses a standardized set of embedded components which span all popular automotive operating systems, network and bus interfaces, and EE architectures.
Flexible Cloud Integration
Leverage the microservices-based architecture of eSync to enable seamless integration with OEM databases and Cloud services.
Flexible Operation
The dynamic "policy" construct within eSync allows the OTA administrator to change the behavior of the update pipeline without re-coding any of the embedded or cloud components.
Discover How eSync OTA Transforms Automotive Connectivity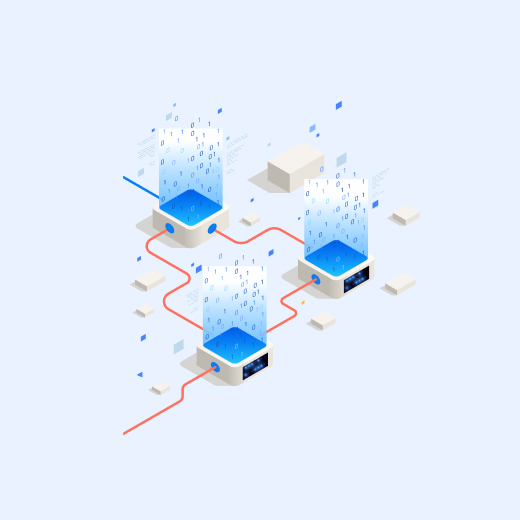 eSync OTA from Excelfore provides full vehicle OTA for several car models produced by a major automaker. The first model into production was a Luxury SUV. eSync provides full vehicle lifecycle Software management:
OTA updates for 33 ECUs in 6 Technical domains.
Devices from 24 different suppliers running 12 different Operating Systems.
22 of the ECUs, and their Agents, were re-used in this OEM's second vehicle with eSync, reducing integration cost and time by more than 60%.
OTA for Self-Driving Platform
A leading supplier of AI-based autonomous technology provides platforms for a variety of vehicle types. Their technology is advancing rapidly, and the ability to continuously update their software is critical to the success of the platform. eSync OTA plus Excelfore's patented Adaptive Delta Technology provides an efficient solution, driving their product forward while protecting their operations budget.
Complex software.
Large stacks with frequent updates.
Standardized eSync OTA eases implementation.
Excelfore Adaptive Delta technology reduces payload sizes up to 95%, saving on airwave costs.
Download the
materials you need to get started.
Excelfore and Red Hat standardize automotive OTA updates
AWS: Building a Scalable Standardized Pipeline for Automotive OTA
Delivering Seamless Connectivity and Reliable Updates
Faster Time to Market
At Excelfore, we provide standards-based solutions with powerful tools to drive faster in-vehicle and cloud integrations.
Through Leaders in Automotive Connectivity
From the first AVNU-certified AVB protocol stacks, to the first implementation of a full eSync OTA stack, Excelfore leads the way in connected technologies.
Driving Standards and Interoperability
Excelfore actively drives standards and interoperability for in-vehicle networking and cloud connectivity.
Building Trust through Partnership
Seamless integration is crucial to successful adoption of any technology. As your trusted partner, we provide comprehensive support throughout the integration process.
We will be happy to present you our solutions.
eSync is an advanced over-the-air technology designed for software enhancement and data extraction from connected vehicles. It offers a secure data conduit, allowing access to numerous electronic devices irrespective of their vendor, network, bus type, or operating system.
Vehicle manufacturers can retrieve data from ECUs in formats like concise message data, voluminous diagnostic data, or continuous streams (sourced from devices like cameras or LiDARs). Moreover, eSync offers the flexibility of dispatching diagnostic scripts from its server to the endpoint apparatus, granting a command interface for initiating and ceasing the collection of specialized ECU data, which is pivotal for remote troubleshooting.
At its core, eSync uses Agents strategically distributed across the in-car network, handling a significant share of update functions. These Agents, embedded within edge apparatuses or stationed near them, manage simultaneous updates across several devices, curtailing vehicle inactivity periods. Customized to the apparatuses they cater to, these Agents consolidate devices of varied characteristics into a singular data channel.
eSync is not limited to a singular operating system. Its technology guidelines clarify the design, operational dynamics, and interfaces of the Server, Client, and Agents, which can be incorporated into any OS. So far, eSync software modules have been integrated with platforms like Android, Linux, QNX, AUTOSAR, Integrity, and other niche real-time OSs such as Erika and FreeRTOS.
What sets eSync technology apart is its structured methodology, relying on distributed software agents equipped with well-defined, publicly accessible APIs. This layout promotes collaborative efforts from multiple entities, fostering the creation of a uniform bidirectional OTA data conduit. The eSync Alliance lays out comprehensive guidelines, enabling member entities to construct their eSync-compatible data channel segment.