Unleash the Potential the power of Deep Data Aggregation
Smart Data
Dynamic configuration
Analytics & Visualization
eDatX: The right data in the right amounts
Manage Flow, Quantity and Associations of the Data
eDatX provides data from edge devices in connected vehicles in the field, to drive system efficiencies, learning cycles, AI analytics and data monetization. Stream or upload operational data from ECUs to enable analytics and fleet level learning. Set alert triggers out of bound conditions. Draw real time operational data from devices in diverse geographies. Access sensor data to reveal patterns of use of features and behavioral correlations.
Maximize Your Product's Potential
The data you want
eDatX provides the tools to select the data that you want on a regular basis from all your vehicles in the field. Capture any content published on the vehicle's networks and busses. Draw operational data from ECUs and sensors. Tag and associate data into topics. Manage the resolution of the data through logical and statistical reductions to ensure efficient and economical use of bandwidth. See what's happening inside the vehicles in your fleet.
When you want it
Stream your data to the server, or accumulate it for periodic bulk uploads. Trigger full resolution data with thresholds or events in the vehicle, or send trigger commands directly from the cloud. Perform remote diagnostics from distributed knowledge centers. Don't wait for failures to start your investigations.
Improving your product
Feed real world operational data into your product engineering efforts to drive continuous improvement cycles and lifecycle predictive maintenance processes. Drive AI analytical models with real world data drawn from your entire fleet. Dynamically reconfigure the data you gather from thousands of vehicles or individual vehicles to expand the context of your engineering use-cases. Drive continuous innovation and continuous development with real world data.
Improving decision making
Track feature utilization rates and user behavior patterns. Correlate to locations, time-of-day, and environmental factors. Monitor changes and updates delivered over-the-air to verify that your efforts lead to a better end-user experience.
Sharpen Your Competitive Edge
Data Aggregation
eDatX provides the tools to select the data that you want from all your vehicles in your fleet.
Real-time Monitoring
eDatX enables real-time monitoring of your entire fleet of vehicles.
Tailored Dashboards
Visualize and and analyze data in a way that suits you best using flexible widget-based graphics.
Predictive Maintenance
Use advanced analytics to derive meaningful insights to help predict component and vehicle issues.
Refine Your Performance
Feed real world operational data into your product to drive continuous improvement cycles.
Security
eDatX leverages the highly secure eSync data pipeline with mutual authentication, encryption and maximum data integrity
Scalability & Flexibility
eDatX scales in the vehicle to any number of ECUs & sensors, and scales globally with compliance in multiple regulatory environments
In-vehicle Integration
eDatX is a simple addition to the eSync data pipeline, using a proven and mature in-vehicle architecture to securely reach any ECU or smart sensor in the vehicle.
Cloud Integration
Leverage the microservices-based architecture of eSync to enable seamless integration with OEM databases and Cloud services.
Discover How eSync OTA Transforms Automotive Connectivity
Data Aggregation for Battery Management Systems in Electric Vehicles
eSync and eDatX from Excelfore drive continuous improvement models for a new generation of EV batteries. New battery chemistry needs new approaches to battery management.
Battery modules with built-in BMS, OTA and Data Aggregation.
Real world data from units in the field drive continuous improvement.
OTA updates with monitored operational results drives a closed-loop innovation cycle.
Standards-based eSync OTA pipeline integrates seamlessly into OEM platforms.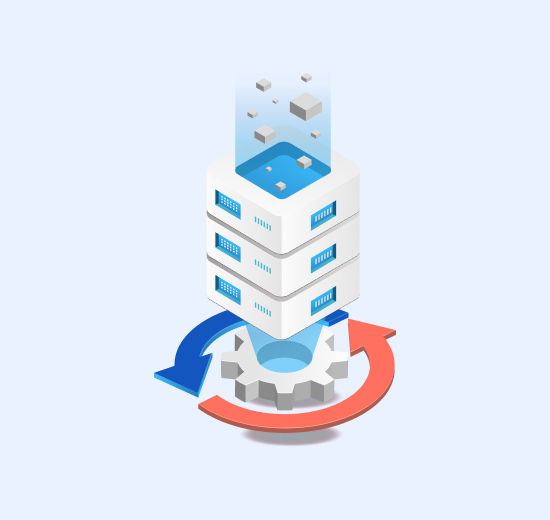 Scalable solution for data from more than 20 different vehicle models
eDatX from Excelfore provides data for an OEM producing a diverse line of vehicles for commercial, industrial, construction and agricultural markets.
Data for predictive maintenance in high wear-and-tear environments.
Asset tracking and ROI improvement for industrial and commercial vehicles.
Streaming sensor data for remote positioning and driving control in construction and agricultural applications.
Download the
materials you need to get started.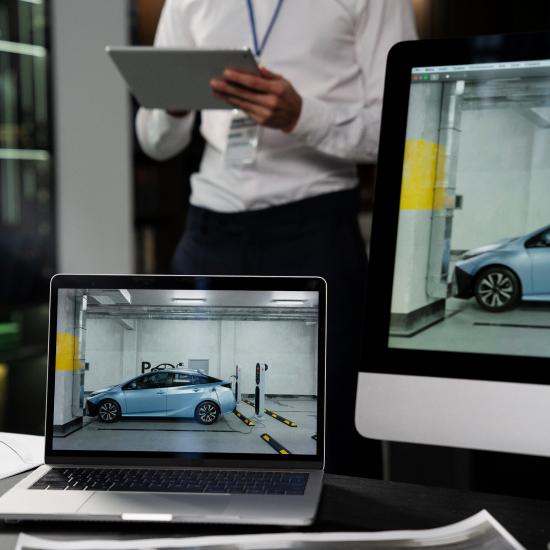 Diagnostic Data Collection and Analysis for Remote Monitoring
Excelfore's Sync OTA's comprehensive diagnostics and telematics capabilities analysis of vehicle health and performance data.
enables real-time and synchronised transmission
enables real-time and synchronised transmission
enables real-time and synchronised transmission
enables real-time and synchronised transmission
Delivering Seamless Connectivity and Reliable Updates
Faster Time to Market
At Excelfore, we provide standards-based solutions with powerful tools to drive faster in-vehicle and cloud integrations.
Through Leaders in Automotive Connectivity
From the first AVNU-certified AVB protocol stacks, to the first implementation of a full eSync OTA stack, Excelfore leads the way in connected technologies.
Driving Standards and Interoperability
Excelfore actively drives standards and interoperability for in-vehicle networking and cloud connectivity.
Building Trust through Partnership
Seamless integration is crucial to successful adoption of any technology. As your trusted partner, we provide comprehensive support throughout the integration process.
We will be happy to present you our solutions.
The eDatX platform is an advanced automotive software solution introduced by Excelfore, tailored to harness the power of big data-driven AI learning. It focuses on areas such as error detection, predictive analytics, and developing state-of-the-art algorithms. By seamlessly integrating with eSync Compliant automotive OTA and data-gathering pipelines, it facilitates the extraction, management, and usage of data from various sensors and controllers within connected vehicles. This results in enhanced vehicle health, rapid feature development, and groundbreaking advancements in automotive AI applications.
eDatX employs an efficient flow control system within its cloud-based structure, adeptly managing data inflows from many vehicles. Additionally, it uses expansive data lake storage, augmented with statistical aggregation capabilities and real-time stream processing.This ensures that data from thousands of vehicles is stored, processed, and accessible without compromising speed or accuracy.
While the eDatX platform has been optimized for automotive applications, its versatility extends to other sectors. Its robust design allows for potential applications in industrial settings and smart building infrastructures.This includes interfacing with sensors like light detectors, occupancy monitors, air quality gauges, and more, highlighting the platform's adaptability to diverse requirements.
The eDatX platform has been crafted with paramount importance to data security. It relies on an external data pipeline to establish and securely transport data to cloud servers. Additionally, it can be programmed for continuous streaming or periodic/on-command bulk uploads, leveraging secure protocols to ensure that data remains uncompromised during transit.
Yes, a distinctive feature of the eDatX platform is its cloud-agnostic nature.This ensures it remains compatible with a vast spectrum of major commercial cloud services, providing flexibility and ease of integration to businesses with varying cloud preferences.